If you notice any bugs during the Meet Your Maker Closed Playtest, you can report them by submitting a ticket form to us here.
You can also submit one in-game by following the instructions below:
1.While you're in-game, hit 'Esc' on your keyboard to pull up the Settings menu
2. Select the 'Support' option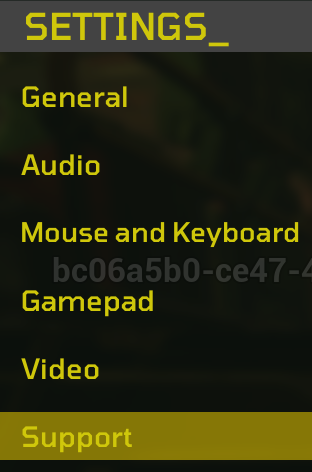 3. Click on 'Support' with the yellow arrow

4. This will redirect you to the Meet Your Maker Support page. Click on 'Submit a Request' at the top right

5. From the dropdown menu, select "Meet Your Maker". Under "Contact Reason", select "Bug Report". Fill in the requested information and add as many details as possible from the type of bug (Audio, Gameplay, Controls, etc.) and where you've encountered it. If you have any pictures or videos showing the encounter with the bug, please include them as Attachments.