Note: You may only report things that happened directly to you, or within an Outpost you are trying to raid. Reporting on behalf of other people (friend, streamer, or other) is not allowed, and such reports will be discarded.
Submitting A Report In-Game
1.While you're in-game, hit 'Esc' on your keyboard to pull up the Settings menu
2. Select the 'Support' option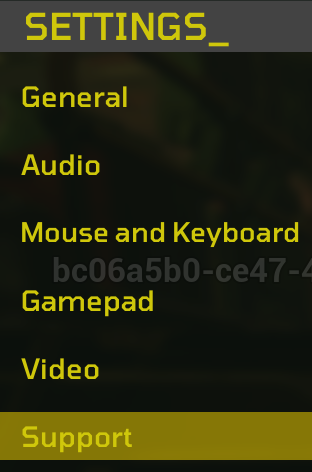 3. Click on 'Support' with the yellow arrow

4. This will redirect you to the Meet Your Maker Support page. Click on 'Submit a Request' at the top right

5. From the dropdown menu, select "Meet Your Maker". Under "Contact Reason", select "Player Reporting"' and fill in the requested information. Include as many details as possible such as the offender's Player ID and the type of content you're reporting. If you have any pictures or videos showing the problematic content, please include them as Attachments.